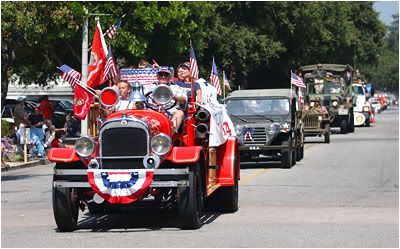 Photo by Mediha Fejzagic DiMartino/Staff Photographer, Inland Valley Daily Bulletin
I can't believe it has taken me one year to figure out how to post pictures. It is so easy!
I love this picture of the antique fire engine with the rest of the parade lined up for 1.5 miles behind it. It is very "Hometown America" on the 4th of July. Does it get any better than this?